Visit A Top Place To Fish
Criteria for the Top 100 included having a public body of water within driving distance of a major city, good fishing opportunities and family-friendly amenities. Nearly 35,000 different anglers and boaters cast nearly 650,000 votes to support their favorite fishing and boating locations.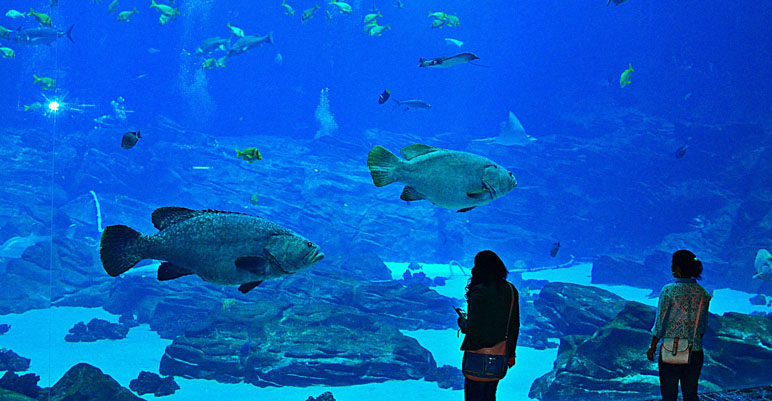 Here are the Top 10 Places to Drop a Line in 2016:
1. Everglades National Park, Fla.
2. Bahia Honda State Park, Atlantic Ocean, Fla.
3. Blue Springs State Park, St. Johns River, Fla.
4. Kissimmee State Park, Lake Kissimmee, Fla.
5. Clear Lake State Park, Clear Lake, Calif.
6. Brannan Island State Park, Sacramento River, Calif.
7. Dockweiler State Beach, Santa Monica Bay, Calif.
8. Hanging Rock State Park, Hanging Rock Park Lake, N.C.
9. Guntersville State Park, Guntersville Lake, Ala.
10. Lake James State Park, Lake James, N.C.
With National Fishing and Boating Week starting June 4, check out these fun fishing opportunities to help you and your family make a splash this summer:
• Free Fishing Days 2016 – Most states will offer free fishing days for everyone to fish on public bodies of water without a fishing license. These days are the perfect opportunity for beginners to try fishing for the first time.
• #ReelFun Fishing Events – Kick-off events will be hosted at more than 1,000 Walmart® stores across the U.S. June 3-5. All ages and skill levels are invited to learn fishing tips from expert anglers, purchase a fishing license, and test their casting skills.
• #FirstCatch – Create and capture moments fishing with family and friends, then share them with others using #FirstCatch. #FirstCatch is Take Me Fishing's initiative to help anglers come together and revel in the joys of fishing and boating by sharing their first fishing and boating memories – first catch of the day, first fish of the season or even the first catch of a lifetime.
The best way to enjoy fishing and boating is to find a special place to fish with family and friends, and now you have no excuses! Visit a top place to fish and boat with your family for an opportunity to connect with nature, de-stress, and help to conserve our waterways.
Like many of you out there, I'm hoping to go fishing more this year. There are so much species to fish for and bodies of water to find them in. There are many lakes, rivers, and saltwater bodies of water to throw in a line and reel in some great catches. We all have our favorite places to fish at—why not scout out some new ones that made the list this year? BTW, did your favorite place make the cut?